We are proud to announce our acquisition of Body Fix Fitness
Her Weight Loss Acquires Body Fix Fitness: A Stronger Partnership for a Healthier You
https://www.youtube.com/@bodyfixfitness/featured
We are thrilled to announce that we have recently acquired Body Fix Fitness, a regarded provider of fitness training and wellness services in the industry. This partnership with Body Fix Fitness strengthens our commitment to offering our readers the solutions for their weight loss goals. With this acquisition we can now provide an approach that combines both diet and fitness equipping our readers with all the tools they need to succeed.
At Her Weight Loss we recognize that a healthy lifestyle entail incorporating exercise and proper nutrition into our routines. While we have been successful in providing resources for nutrition and dieting, we saw an opportunity to expand further by offering extensive resources and services for fitness and wellness. By joining forces with Body Fix Fitness, we can now offer an approach to health and wellness that caters to the individual needs of our readers and clients.
Body Fix Fitness is renowned for its training methods which perfectly complement our existing services by designing customized programs tailored to each individual's needs. Our focus is on providing group training along with educating our readers about nutrition. By joining forces with Body Fix Fitness, we are able to offer a range of services all in one place. This partnership enhances the options to our readers from advice to rigorous workout routines.
The acquisition of Body Fix Fitness is a milestone in our journey toward becoming a go to destination for all health and wellness needs. With these combined services our readers gain access to an array of choices to help them achieve their weight loss goals. We not provide expert guidance on nutrition and training. Also offer coaching for overall health and well-being ensuring a holistic approach to sustainable weight loss.
As we integrate Body Fix Fitness into Her Weight Loss, we are eagerly anticipating the future. Drawing upon our expertise and industry experience we are confident that we can make an impact on the lives of numerous individuals. Together we will empower our readers to take charge of their health and become the versions of themselves they can be.
The purchase of Body Fix Fitness marks a milestone in our efforts to create a robust and complete platform, for our readers. We are thrilled to embark on this venture as a team and eagerly anticipate presenting the services and advantages that will emerge from this thrilling collaboration. At Her Weight Loss our readers are paramount to us. We are excited, about the avenues we will have to assist them in reaching their objectives fulfilling their aspirations and leading a more joyful and healthier existence.
In my experience, over the decade I've had the pleasure of working with clients as a Certified Personal Trainer specializing in weight loss and women's health. While I certainly find fulfillment in assisting women in achieving their desired body shapes and promoting eating habits what truly resonates with me is the ability to inspire women and boost their self-esteem. Witnessing others accomplish their goals. Embrace a sense of well-being is an empowering experience that brings immense joy to my heart.
My goal is to support and motivate women on their health journey helping them improve their well-being and boost their self-confidence. Whether you need guidance with a workout plan or just someone to keep you motivated I'm here, for you! Let's work together to reach your goals and embrace the woman that you're.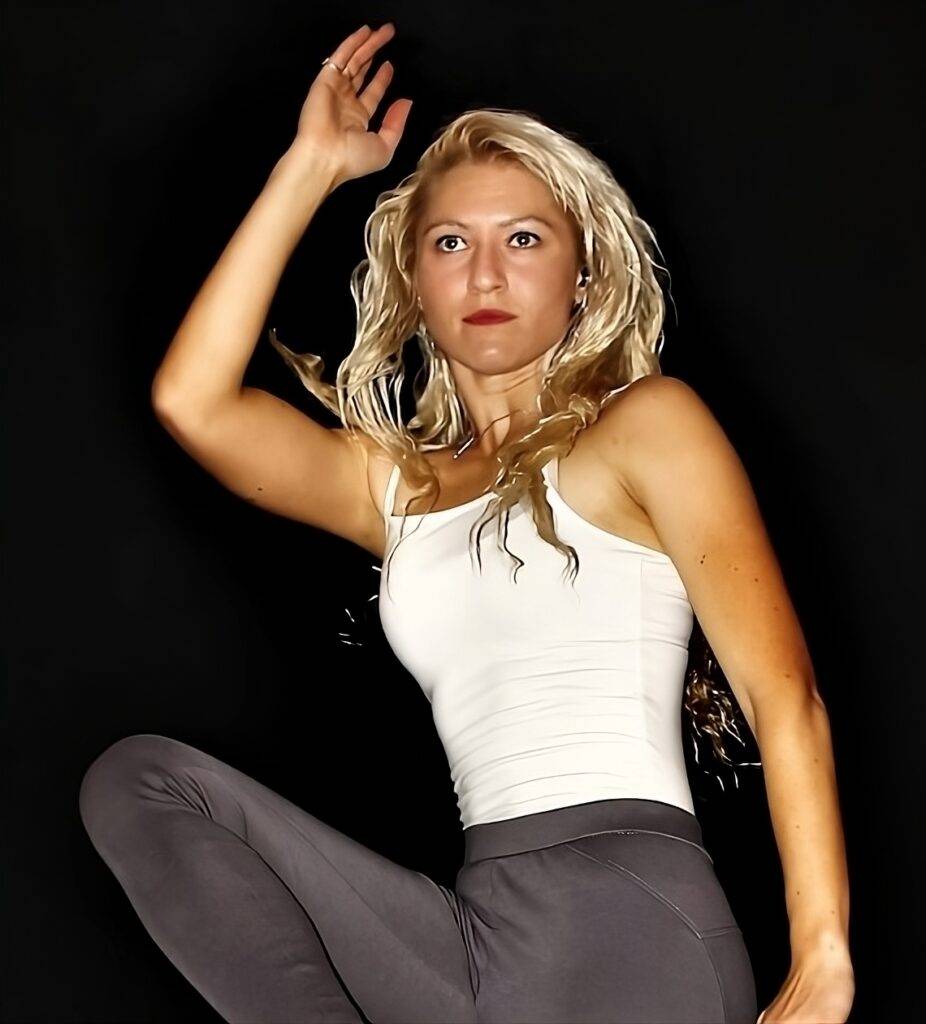 A Certified Personal Trainer that Cares
As a Certified Personal Trainer, I am dedicated to prioritizing your fitness goals. Together we will embark on a journey, towards a lifestyle. I will provide unwavering support at every step. Recognizing the obstacles that come with weight loss and muscle gain my utmost commitment is to assist you in overcoming them and achieving your desired objectives.
Body Fix Fitness Knowledgeable Training Experience
With my expertise and proven track record I have the ability to design a fitness program tailored to your specific goals. My approach integrates a combination of eating habits and effective exercise routines ensuring optimal outcomes, for my clients. Throughout your journey I will provide guidance and support to keep you motivated and, on the path, towards achieving your desired results.
Your Success is My Goal
I understand that adopting fitness habits can be challenging and often leads to failure. My objective is to shift your perspective, on fitness making it an integral part of your identity and lifestyle. I firmly believe that by embracing habits you can achieve a balanced and sustainable way of living.